Dear Kitty. Some blog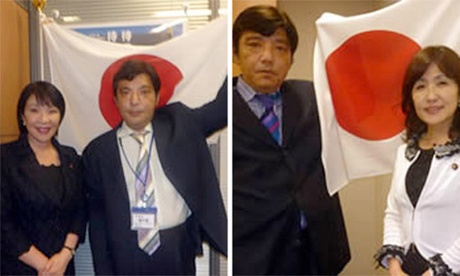 Recently, ministers of the Rightist government in Japan posed for photos with the fuehrer of Japan's nazi party, everyone smiling.
Still more recently, something similar happened in England, with the violent 'Britain First' nazi party, posing for photos with the Ukip party.
Now, something similar in the USA.
By Gabriel Black in the USA:
US House majority whip spoke at white supremacist conference

31 December 2014

On Monday, Republican Representative Steven Scalise, the House majority whip and third most powerful GOP member of Congress, confirmed through an advisor that he spoke at a Louisiana conference called by white nationalist and neo-Nazi leaders in 2002. The exposure comes a week after Rep. Michael Grimm (R-NY) pleaded guilty to felony tax fraud and days before the new Republican majority takes control of the House.

Organized by the European-American Unity and Rights Organization (EURO), the 2002 conference was…
View original post 855 more words